Christmas FM - Where the best Christmas songs are played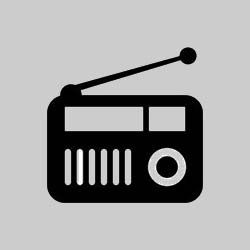 Christmas FM - Where the best Christmas songs are played comment box
This box is not read by the Radio's staff! So if You would like to ask for a song, or to send a word to the radio presenter,
try one of the contacts!
About Christmas FM - Where the best Christmas songs are played
Listen online to the most beautiful international and Hungarian Christmas songs and musics from any place of the world! The Christmas Radio started with the purpose of creating pleasant mood in Christmas Eve's preparations. The Radio broadcasts from 1 November to 7 January in 24/7. You can hear all the popular Christmas songs, like O Tannenbaum, When Christmas Comes To Town, All I Want For Christmas Is You from Mariah Carey, Last Christmas from Wham! and more! Many hours of unique and choosy songs can be heared in rotation. If there is a song, what You didn't meet in the broadcast, but You would like to hear it, please send us your request, and we will strive for expand our playlist. The Radio can be listened to by smartphone.

Christmas FM - Where the best Christmas songs are played szlogenje: Where the best christmas songs are played!
Contacts
Recording radio broadcast
Rögzítendő felvétel hossza:
1
perc
A rögzítés sajnos könnyedén megszakadhat. Ilyenkor meg kell várni, míg letelik a letöltésre szánt idő és érdemes újra próbálkozni.
Építőjellegű véleményeket szívesen várjuk a komment dobozban.
Ez a funkció nem ér fel az asztali alkalmazások kényelmével. Arra azonban megfelelő lehet, hogy ha van egy rádiórészlet, akkor az könnyen, gyorsan rögzíthető legyen!
Chat